Ministries
Wednesday Night Worship - Wednesday nights at 6:00 PM Centered on Ephesians 4:22-24 "throw off (or SHED) your old sinful nature and your former way of life, which is corrupted by lust and deception. Instead, let the Spirit renew your thoughts and attitudes. Put on your new nature, created to be like God – truly righteous and holy."
We cover topics that are going on currently in the lives of our students that they want to address and know about. It gives opportunity for students to share challenges they face and look to the Bible for ways to overcome them.

Sunday Nights with MSM - Sunday nights at 6:00 PM we join with our church family for opening in worship. Around 6:15 it's Bible study in the Youth Room. We study God's word and break out into small groups to discuss how the Bible applies in our lives today and end at 7:15 PM.
Monthly Mission - On the last Wednesday of every month our youth meet at the church at 6:30 to serve in a mission opportunity in our community or at our church. This is one of the many ways we live out being the hands and feet of Jesus.
Stronghold Ministry - Our "STRONGHOLD" ministry team rehearses for a variety of performances that we do for our church and our community. Performances using "stick" ministry, skits, black light routines and more. This is another opportunity to share Jesus in creative ways.
Whats Coming Up?
Student Leadership Meeting - July 21 at 5:00 PM
Hang Time & Event Videos
At Murdale Student Ministries we partner with students in a variety of ways to help students grow closer together and find creative ways to share the GOOD NEWS about Jesus Christ.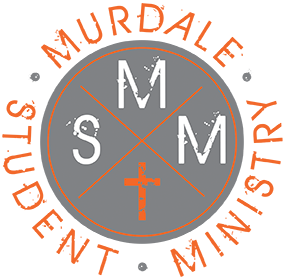 "Don't let anyone think less of you because you are young. Be an example to all believers in what you say,
in the way you live, in your love,
your faith, and your purity."
1 Timothy 4:12 (NLT)